Meet the ActionHat // The comfortable alternative to the GoPro Head Strap
---
Comfortable and SECURE
PATENT PENDING DESIGN.
Filming is now as easy as popping on a hat. Throw it on when you need it or wear it comfortably for the whole trip.
Purchase the ActionHat Mesh, or make your own ActionHat with our DO-IT-YOURSELF Kit. 
Shop NOW
3 Mounting Locations
GET THE ANGLE YOU NEED.
Wear forwards to film your adventures. 
Pop it on top for a higher, more balanced angle. 
Rock it backwards to film hands-on instructional videos.
Shop NOW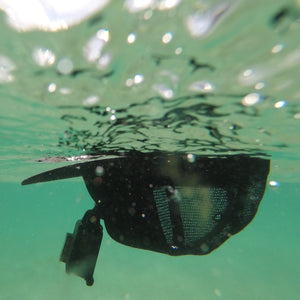 It FLOATS!
MADE FOR THE WATER.
Patented frame floats the ActionHat and your waterproof action camera. 
SHOP NOW